The admission examination in Japanese universities is used to evaluate whether or not prospective students are qualified to study. Various evaluation methods exist in the admission examination, such as essay writing, presentations, or interviews. These exams are one of the most important aspects in the admission process because this is the only way to stand out among your peers and personalize your application.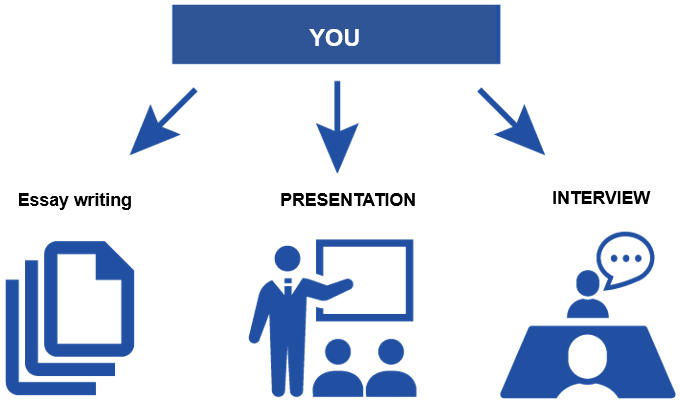 Essay writing
Some universities require an essay (motivation letter, personal statement) as part of the admission procedures. We support students in writing a comprehensive essay that fits their backgrounds and the university of their choice. The usual length varies between 500 and 1000 words. Topics typically cover:
Reason for choosing the university
Study plans and future goals
A difficult or challenging situation in your life
Interviews and presentations
Conducting an interview is an essential part for some universities. We support students to become skilled at interviews. Interview types includes the following:
Interview (on-site, online)
Presentation about a chosen subject (on-site, online)
Self-introduction (on-site, online)
Critical writing (for domestic students)
Waseda University "School of International Liberal Studies" (SILS) has an on-site written English examination called "Critical Writing" which is a combination of reading comprehension and an essay writing test about given subjects. We support students in laying out an effective framework and become skilled at writing critical essays. Please refer to our Japanese page for more information.
Online support sessions
In addition to our in-person sessions, we also offer online sessions using Zoom. This allows our students to have access to our services remotely.